Locally Owned & Operated

Free Estimates

All Work Guaranteed

References Available

Highly Experienced

Competitive Pricing

24/7 Emergency Services!

New Customers Get 10% Off Service Calls!
Emergency Services Available 24/7
Mon - Fri: 7:00am - 4:00pm Weekends: By appointment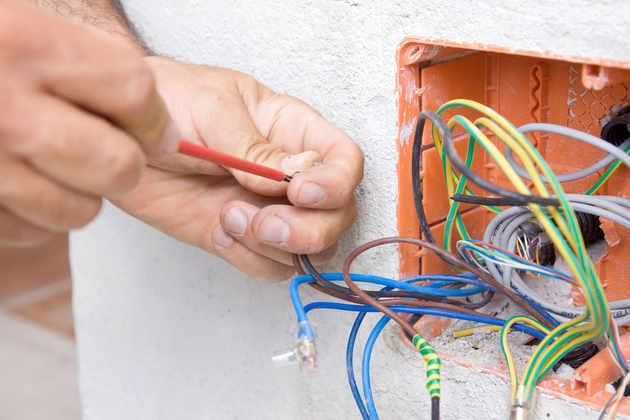 TV Installation Company in Pittsburgh, PA
So you've just paid a ridiculous amount of money for your new flat screen TV, and now you need to set it up. This is one of those situations where it's best not to do it yourself. At Toms Electrical Construction Inc, we have the training, expertise and equipment to set up your television safely, and we are fully insured for all our work.
Our aim is to provide prompt, professional and affordable TV installation services, and we take every measure to ensure your safety throughout the process. Our professional technicians will make sure that your TV is carefully mounted to a secure bracket or platform in any setup, and we will also take care of all the wiring and cabling to prevent tripping. But our services don't end there – we will also configure your remote control and optimize your sound and picture settings after a thorough post-installation inspection.
So whether you're planning a custom home theater or simply want help setting up and installing a TV, you can count on Toms Electrical Construction Inc for professional, timely and affordable service on every job. For more information or to schedule an appointment, contact us today.