Locally Owned & Operated

Free Estimates

All Work Guaranteed

References Available

Highly Experienced

Competitive Pricing

24/7 Emergency Services!

New Customers Get 10% Off Service Calls!
Emergency Services Available 24/7
Mon - Fri: 7:00am - 4:00pm Weekends: By appointment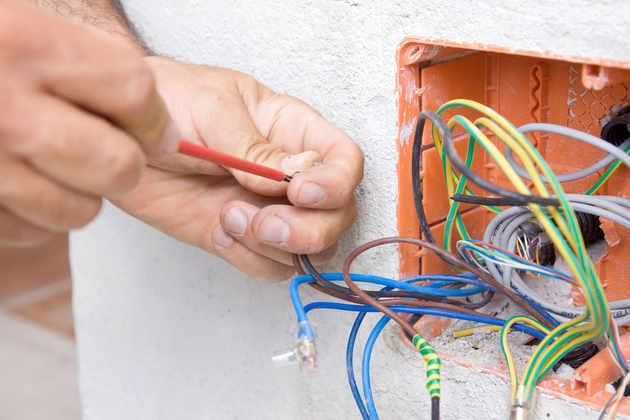 Experienced Electrician in Pittsburgh, PA
For a quality Pittsburgh, PA, electrician, be sure to call Toms Electrical Construction Inc. With years of experience providing customers with professional electrical system installation, repair, and maintenance, our dedicated and highly trained team is ready to complete your project no matter how large or small.
Electrical work can be complicated and is not suited to the do-it-yourself approach. Even relatively simple tasks can cause major problems if performed incorrectly. Our highly trained and experienced electricians use the latest equipment and techniques so that your new installation or refit meets the highest standards of safety and performance from any inspection.
As a locally owned and operated business we take pride in our reputation in the local community, and we strive to offer the highest in customer satisfaction. We guarantee all work to ensure you the utmost peace of mind. Our staff is fully state licensed and bonded and the quality of our work speaks for itself. We make every effort to ensure prompt project completion with a quick response time and will strive to meet your needs during any emergency or sudden fault.
Contact an experienced Pittsburgh, PA electrician from Toms Electrical Construction Inc. today and arrange a free estimate on your project. Our friendly and helpful staff is ready to answer your questions.